ITALY, WHATEVER | a three-year project
Can Italian identity truly be defined?
Does it make sense to do so, and why?
What conflicts does this definition or the need for it generate?
What transformations does it generate or should it generate in society?
What inequalities does it produce and sustain?
Italy, whatever (L'Italia è relativa) is a three-year project (started in 2022, set to conclude at the end of 2024) that addresses political themes concerning our present and future through theater and multimedia: citizenship rights and the debate between ius sanguinis, ius soli, ius scholae and ius culturae; equal access to education, health, employment, and culture, regardless of origin, background, religious, political, or sexual orientation.
The project includes the implementation of school workshops on acting and theatrical education, extracurricular workshops on writing and performative creation, a performative format designed for urban spaces, a theatrical performance featuring professional actors and adolescents, and a podcast on citizenship rights.
All activities will involve active participation, as creators, authors, and performers, of teenage students who, along with the Guinea Pigs artists, will investigate cultural themes related to the relationship between citizenship and identity. The goal is to intercept and tell the stories and perspectives of those who live in Italy and are between the ages of 14 and 20: girls and boys born/grown in Italy from non-Italian families. Then, starting from these stories, create an experimental artistic form to put before the audience.
Every aspect of research, interviewing, and creation will be designed, written, composed, acted, and recorded in collaboration and dialogue with the group of adolescent participants: a collective and intergenerational creative process where even those not recognized as citizens by the Italian state's law can find a space for storytelling, action, and representation.
PROJECT PARTNER
Gaetana Agnesi State Teachers' Institute in Milan
ITC and PACLE Elsa Morante in Limbiate
LAIVin Project 
Zona K
Centro Studio Attori in Milan
Scamamù – Books, games, and space
Ecate Cultura
Gioco Vita Theatre

CREDITS
Project management 
Riccardo Mallus
Artistic direction Giulia Tollis
Training and education
Letizia Bravi, Marco De Francesca, Riccardo Mallus, and Giulia Tollis
Project Collaborator
Mohamed Boughanmi Rengifo
Documentation and videomaking
Julian Soardi
WITH THE CONTRIBUTION OF
CITY OF MILAN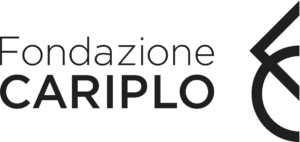 Click on the single action to read the detailed description
First Year
2022
School workshops
from January to May
@ ITC and PACLE Elsa Morante in Limbiate
@ Gaetana Agnesi State Teachers' Institute in Milan
Scenic creation workshop
from September 14th to 18th
@ Centro Studio Attori in Milan
Performance #whereareyouitaly
December 30th
@ Parco Nicolò Savarino in Milan
@ Giardino Franca Rame in Milan

Second Year
2023
School workshops
from January to May
@ ITC and PACLE Elsa Morante in Limbiate
@ Gaetana Agnesi State Teachers' Institute in Milan
Writing workshop #dearitaly
from March to May
@ Scamamù – Books, games, and space
Performance #whereareyouitaly September 16th, 17th, 23rd, 24th
@ Various Parks in Municipality 9 of Milan
Creation of the first performative study 
November
Third Year
2024
School workshops
from January to May
@ ITC and PACLE Elsa Morante in Limbiate
@ Gaetana Agnesi State Teachers' Institute in Milan
Podcast creation
from March to May
Scenic creation workshop
May and September
Creation and debut of the performance
October
Circulation in schools
from november onwards
Circulation in theatres
from December onwards
Associazione Culturale Laboratorio d'Arte Performativa Guinea Pigs
P. Iva | C. F 11504490969
Via Bernardo Davanzati 28
20158 Milano – Italia
guineapigsteatro@gmail.com